Complete Grid Ceiling Solutions
Our complete line of CertainTeed Acoustical and Drywall Suspension Systems and Accessories reflects our commitment to provide the essential systems contractors need for commercial projects. Our innovations are powered by expert knowledge, in-the-field experience and customer feedback. That real-world insight and installer focus helps us continually improve our grid line, putting money back in contractor's pockets with strong, stable, time-saving systems.
The Next Generation of Suspension Systems
Our re-engineered acoustical suspension systems are easier to install than ever. Learn how our complete grid solutions will save you time and money.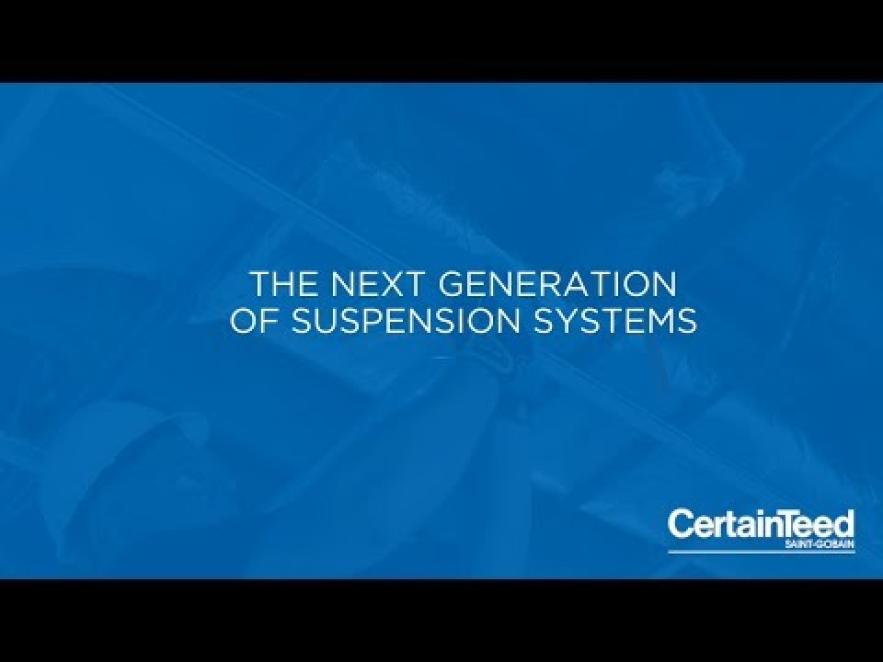 Search by Suspended Ceiling Solution
Fully Engineered Ceiling & Wall Systems
CertainTeed Architectural suspension systems, ceilings and wall panels offers a range of visuals including smooth, fissured and textured in a variety of sizes, materials and acoustic performance levels. Design with confidence, knowing that you can achieve the perfect balance of acoustics, aesthetics and budget for any space.
Eric Laignel
CertainTeed Architectural Specialty Ceilings and Walls portfolio includes a range of solutions from customizable acoustic products and integrated systems to fully-engineered, one of a kind ceilings.
Studio 66 LLC
Explore the latest time-saving solutions, including our EZ Stab Suspension Systems that's faster and easier to install, and stronger overall. 
Halkin Mason Photography